Digital/Multimedia Graphic Designer
FOURNARAKIS SA is looking for a Graphic Designer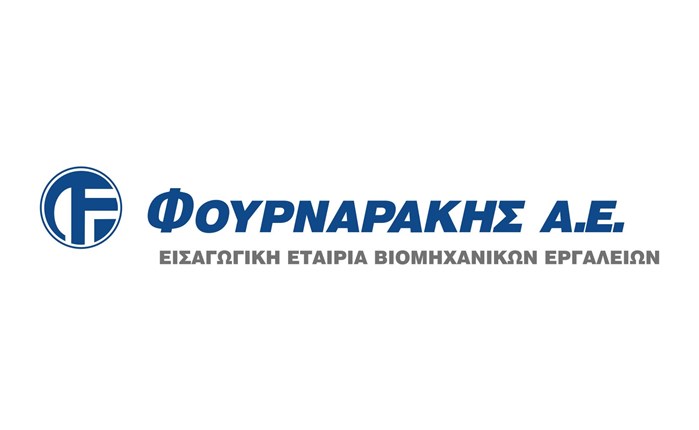 FOURNARAKIS SA, a leader in the Greek market and with a rapidly expanding sales network throughout Europe, develops, and markets the strongest Industrial Tools' Brands, aiming to become one of the leaders in the European tools industry.
Our company is looking for a Graphic Designer who will be part of our growing Marketing team, consisting of Marketing and Digital Marketing experts as well as an in-house Graphic Designers' team. You can view our company's sites (including catalogues) here: www.fournarakis.gr, www.ffgroup-toolindustries.com, www.benman–tools.com, www.ffgroup-tools.com, www.morris-deco.com, www.hugo-locks.com The position requires a combination of creative and technical skills with the ability to build conceptual artwork for business purposes and aiming at the implementation of outstanding deliverables within defined specifications.

Responsibilities
•
Design and produce online marketing material for social media, display banners, newsletters, websites, logos, infographics, illustrations, video according to company and brand specifications and guidelines
•
Conceptual design, processing and implementation of high-quality digital and non-digital graphic design layouts
•
Product Catalogue editing, design and produce Leaflets, Brochures, POP material
•
DTP authoring
•
Strong Collaboration with Marketing Team to ensure deliverables convey an appropriate message to the targeted audience, are according to specifications and align with corporate strategy
•
Collaboration with Web Developers to ensure website graphics meet specifications
•
Lead and oversee all technical aspects of video production
•
Manage end-to-end cycle of video projects including subtitles, audio, adding visual effects and basic animation (storyboards etc).
Requirements
•
Proven experience (2-3 years) in a similar position (proven with online portfolio)
•
Bachelor's degree in Graphic Design
•
Master's Degree in Marketing/Digital Marketing or related field will be considered as an plus
•
Proficient and up to date with industry-leading software and technologies (In Design, Illustrator, Photoshop, Aftereffects, Adobe Premiere etc)
•
Solid experience in designing and producing online marketing material: social media posts and other creatives, display banners (static & animated), Newsletters, video and other digital material
•
Experience in designing traditional marketing material (product package design, product catalogues and leaflets, pop etc)
•
Strong Typography Skills
•
Good knowledge of web design principles, design patterns, methodologies, frameworks, web accessibility
•
Knowledge of webmarkup (HTML5, Javascript, CSS3, JSQuery), understanding of UX/UI best practices and experience with CMS (WordPress preferred) would be considered as a plus
Qualifications
•
You genuinely care for your work and appreciate the need of delivering high quality output
•
You have an understanding of the latest trends and your role within a commercial environment
•
You are a real team worker who enjoys actively collaborating with others and sharing your knowledge
•
You are polite, creative, punctual and thorough, with attention to detail.
•
You have Excellent verbal & written communication skills
•
You have Strong organizational skills, accuracy and are dead line driven
•
You have Talent, creativity and passion for usable and compelling digital design creation
•
You have a will for continuous learning and self-improvement
•
You have a passion for all things Digital
•
DIY enthusiasts will be preferred
What we offer
•
Competitive remuneration package
•
Excellent working environment
•
Commuting expenses
Send your CV:
digital_graphic_designer_cv@fournarakis.gr