Nέος Global CCO στο Grey Group o Gabriel Schmitt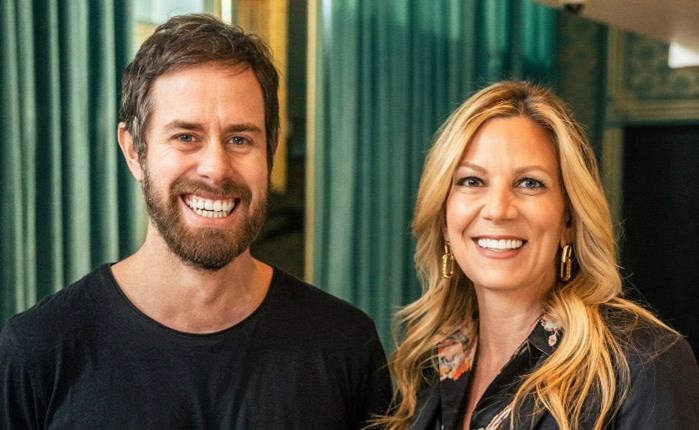 Από τους πιο επιτυχημένους δημιουργικούς στον κλάδο της διαφήμισης, ο
Gabriel Schmitt
εντάσσεται στο
Grey Group από την FCB NY
, όπου είχε τη θέση του Co-Chief Creative Officer. Εκεί, ηγήθηκε της δημιουργικής ανάκαμψης του πρακτορείου μετά από καμπάνιες όπως "Whopper Detour", "Michelob Ultra Courtside", "Contract for Change", "McEnroe vs McEnroe", βοηθώντας την FCB να αναδειχθεί Network of the Year (Βόρεια Αμερική) στις Κάννες για τέσσερα συναπτά έτη.
Με καταγωγή από το São Paulo και με Executive MBA από το Berlin School of Creative Leadership, ο Schmitt είναι γνωστός σε ολόκληρο τον κλάδο ως ένας δημιουργικός συνεργάτης που προσφέρει σταθερά ανάπτυξη για brands και επιχειρήσεις μέσω της δημιουργικότητας. Στο Gray Group, θα είναι υπεύθυνος για την ανάπτυξης μιας creative-led κουλτούρας που θα προσφέρει πρωτοποριακές επιδόσεις και θα ενισχύει τη φήμη του δικτύου ως πρωτοπόρου, σύμφωνα με τη σχετική ανακοίνωση.
«Ο Gabriel είναι ένα λαμπρό δημιουργικό μυαλό, ενώ διαθέτει επίσης μετασχηματιστική επιχειρηματική οξυδέρκεια και ένα γνήσιο ένστικτο για συνεργασία»
, δήλωσε η
Laura Maness, Global CEO της Grey Group.
«Υπό την εποπτεία του, είμαι βέβαιη ότι η Grey Group θα εισέλθει στην επόμενη χρυσή εποχή της δημιουργικότητας, της καινοτομίας και του αντίκτυπου».