Disney+ : Η πρωτότυπη ταινία «Rye Lane» τώρα διαθέσιμη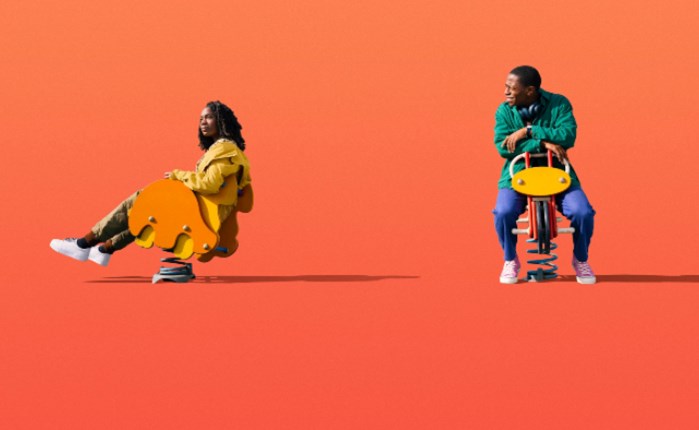 Στη ρομαντική κωμωδία πρωταγωνιστούν η Vivian Oparah (Class, The Rebel) και ο David
Jonsson (Industry, Deep State), ως Yas και Dom, δύο εικοσάρηδες, που προσπαθούν να
ορθοποδήσουν μετά το άσχημο τέλος των σχέσεων τους και περνούν μαζί μια επεισοδιακή μέρα
στο Νότιο Λονδίνο, βοηθώντας ο ένας τον άλλον να έρθουν αντιμέτωποι με τους εφιαλτικούς
πρώην τους. Θα καταφέρουν τελικά να πιστέψουν ξανά στον έρωτα;

Το «Rye Lane» είναι μία πρωτότυπη ταινία από τους σεναριογράφους Nathan Bryon (Bloods,
Apple Tree House) και Tom Melia (Bloods, Zero Chill), και είναι παραγωγή της Yvonne Isimeme
Ibazebo της Turnover Films (Top Boy, Guerrilla) και του Damian Jones της DJ Films (The Lady
in the Van, Absolutely Fabulous: The Movie). Εκτελεστικοί παραγωγοί είναι η Eva Yates και η
Rose Garnett για την BBC Films, η Sophie Meyer και η Kristin Irving για την BFI και οι Paul Grindey
και Charles Moore.

Το Disney+ διαθέτει πλήθος επιλογών γονικού ελέγχου, διασφαλίζοντας μια κατάλληλη εμπειρία
θέασης για όλη την οικογένεια. Οι συνδρομητές μπορούν να θέσουν ηλικιακά όρια πρόσβασης σε
περιεχόμενο για ενήλικες μέσα από τη δημιουργία προφίλ με προστασία PIN, αλλά και μέσα από
τα ήδη διαθέσιμα Παιδικά Προφίλ που διασφαλίζουν πως τα παιδιά θα έχουν πάντα πρόσβαση
σε περιεχόμενο κατάλληλο για την ηλικία τους.