Giraffes in the Kitchen: Αναλαμβάνει την TYCO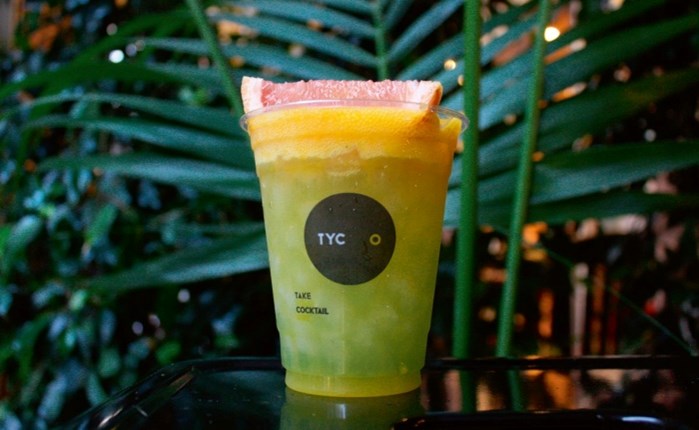 Το TYCO, το brand που εγκαινίασε μια νέα φιλοσοφία απόλαυσης του αγαπημένου σου cocktail, στο σπίτι ή καθοδόν για τη διασκέδασή σου, γίνεται ο νέος προορισμός της Giraffes, εγκαινιάζοντας τη θερινή περίοδο και επαναφέροντας την out of home διασκέδαση.
Με κεντρικό μήνυμα «άλλο να είσαι εκεί» η συνεργασία σε on/offline επίπεδο και social media προωθεί το concept TYCO αναδεικνύοντας, παράλληλα, και τα ιδιαίτερα στοιχεία των έξι, μέχρι στιγμής, καταστημάτων της αλυσίδας που ανάγονται σε σημεία συνάντησης του κοινού που θέλει επιλογές στα ποτά του και καθόλου εκπτώσεις στη διασκέδασή του.
Ανοίγοντας τις πολύχρωμες πόρτες του το 2018 στην Αθήνα, το Take Your Cocktails Out (ή Everywhere) είναι η πρώτη και πιο αγαπημένη αλυσίδα casual Cocktail Bars που επεκτάθηκε από το κέντρο της πόλης στα προάστια και επεκτείνεται σε όλη την Ελλάδα. To ΤYCO έχει μια λίστα tailor – made Cocktails με αποκλειστικές συνταγές από πρώτης ποιότητας υλικά, απρόοπτους συνδυασμούς, φρέσκα υλικά, πολύχρωμη διάθεση και νέες μοναδικές και exclusive ιδέες.
Τyco bars
Αθήνα
Ν. Σμύρνη
Χαλάνδρι
Ν. Φιλαδέλφεια
Μύκονος
Θεσσαλονίκη