Δυο Έλληνες στις επιτροπές των Euro Effies 2017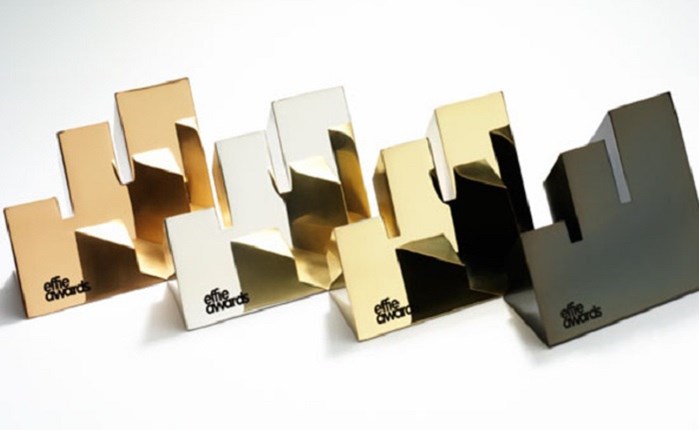 Οι Σοφοκλής Αλεξόπουλος και Σάκης Μελισσάρης συμμετέχουν στην κριτική επιτροπή πρώτου γύρου του μεγάλου ευρωπαϊκού διαγωνισμού αποτελεσματικής επικοινωνίας.

Η EACA γνωστοποίησε τη σύνθεση των κριτικών επιτροπών των 2017 Euro Effie Awards. Κύριο γνώρισμα της επιτροπής του πρώτου γύρου είναι η συμμετοχή δυο Ελλήνων, του Σοφοκλή Αλεξόπουλου, Executive Strategic Planning Director της TRIBE και Σάκη Μελισσάρη, General Manager της Frank & Fame.

Πρόεδρος της Επιτροπής είναι ο Vice President Marketing της Lufthansa, Alexander Schlaubitz, ενώ η διαδικασία κρίσης των έργων θα λάβει χώρα από τις 5 μέχρι τις 16 Ιουνίου, ώστε να επιλεγούν οι finalists που θα περάσουν στον δεύτερο γύρο, στις 29 Ιουνίου. "Τα συγκεκριμένα βραβεία είναι για μένα ανάμεσα στα σημαντικότερα στο χώρο του marketing. Είμαι ενθουσιασμένος που θα συμμετάσχω σε αυτή την επιτροπή" ανέφερε ο Schlaubitz.

Τα Euro Effies αποτελούν τον ετήσιο διαγωνισμό που επιβραβεύει τις πιο αποτελεσματικές πολυεθνικές καμπάνιες εμπορικής επικοινωνίας στην Ευρώπη. Οι κριτές βασίζουν τις επιλογές τους σε τέσσερα ποιοτικά χαρακτηριστικά: Strategic Challenge, Creative Strategy, Bringing the Idea to Life και Effectiveness.

Πέρα από τους δυο Έλληνες, στην επιτροπή του πρώτου γύρου συμμετέχουν, μεταξύ άλλων, οι Kathrin Jesse (Executive Strategy Director της DDB Berlin) Valerie Depelchin (Head of Planning στη MullenLowe France) και Nina Bratfalean (Marketing Director στη BMW).

Στην επιτροπή του β' γύρου θα συμμετάσχουν περισσότεροι από 30 κορυφαίοι executives από 15 χώρες, όπως οι Joachim Rubin (VP Marketing & Store Concept στη Delhaize), Achim Rietze (Strategy Lead στη ZOO EMEA (Google)) και Alex Hesz (Chief Strategy Officer στην adam&eveDDB).