Παράταση μέχρι 30/11 στα MiXX Awards 2021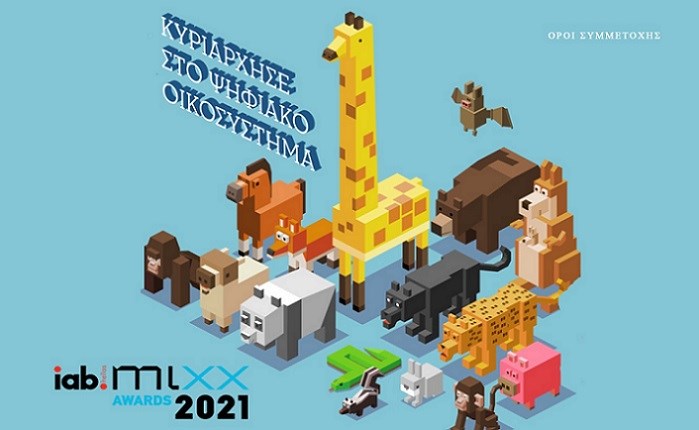 Συνεχίζεται δυναμικά η υποβολή υποψηφιοτήτων και παρατείνεται μέχρι την Τρίτη 30 Νοεμβρίου, για τα MiXX Awards 2021, τα οποία διοργανώνονται για 7η συνεχή χρονιά από τον ΙΑΒ Hellas, σε συνεργασία με την Direction Business Network.

Τα MiXX Awards αποτελούν τον εορτασμό και την αναγνώριση των καλύτερων έργων της χρονιάς στο ελληνικό ψηφιακό οικοσύστημα, με το έργο της αξιολόγησης να αναλαμβάνει διεθνής κριτική επιτροπή, που αποτελείται από ηγέτες της διεθνούς αγοράς: Hebe Taylor, Haw-Marketing Manager IAB UK, - Lauren Wakefield, Marketing & Industry Programmes Director, IAB Europe, - Pierre Gauthier, Executive Committee Member - IAB France, - Thomas Duhr, Vice President BVDW, rep. the IAB in Germany/ General Manager External Affairs Ad Alliance GmbH, - Robert Wielgo, Member of the Board and CMO, IAB Poland, - Igor Germisevski, Managing Director, Method Agency and IAB Serbia's President of the Education Committee, - Martin Paludan, Director of communications IAB Denmark, - Andrei Dragu, Vice President of IAB Romania and Event Director of IAB MiXX Awards Romania, - Dr. Mahmut Kursuv, Chairman of the Board Iab Turkey, - Hristo Hristov, Chairman since 2014 IAB Bulgaria.

Δικαίωμα συμμετοχής στα βραβεία έχουν έργα που «έτρεξαν» το διάστημα από την 1η Ιουνίου 2020 έως και τις 30 Μαΐου 2021, για 12 επιμέρους κατηγορίες βραβείων, σε καθεμιά από τις οποίες θα απονεμηθεί Gold, Silver και Bronze βραβείο, με βάση τη βαθμολογία των κριτών. Επίσης, θα απονεμηθεί το Best in Show Award, η ύψιστη διάκριση για την υποψηφιότητα που θα λάβει τον μεγαλύτερο βαθμό ανάμεσα στο σύνολο των υποψηφιοτήτων σε όλες τις κατηγορίες. Όλοι οι νικητές των MiΧΧ Awards έχουν τη δυνατότητα να συμμετάσχουν στα MiXX Awards Europe, ώστε να αναμετρηθούν με ευρωπαικά projects. Οι χρυσοί νικητές της Ελλάδας συμμετέχουν δωρεάν, με την υποστήριξη του IAB Hellas.